Watch these videos from our archives going back all the way to 1964 with the AGC-commissioned General with the Cockeyed Id, a film that explained to audiences the role of the contractor.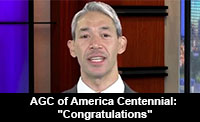 AGC of America Centennial: "Congratulations"
Political figures from across the country congratulate AGC of America and its members on 100 years of success.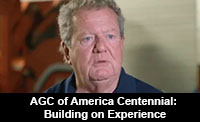 AGC of America Centennial: Building on Experience
Members reflect on what it means to be a part of AGC of America and the importance of the association's
continuing legacy.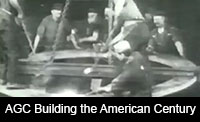 AGC Building the American Century (1999)
AGC produced this video to celebrate its 80th anniversary. The video pays homage to the history of the construction industry
and AGC's membership with a variety of historical footage and photographs.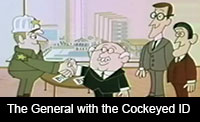 The General with the Cockeyed ID (1964)
AGC commissioned this film in 1964 to show the complexity and breadth of the constructor industry and the role of the
general contractor within it.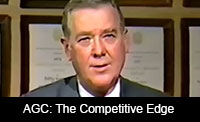 The Competitive Edge (1982)
This video, created following a $4 million study commissioned by the Business Roundtable in 1979, "is a story about an
industry that subjected itself to a constructive critique from 200 of its biggest customers…."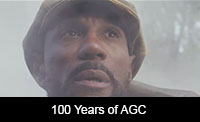 100 Years of AGC (2017)
A video to commemorate the centennial of AGC.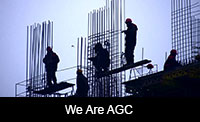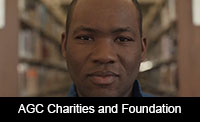 AGC Charities and Foundation (2016)
This video tells the story of a fictional young man and his journey in the construction industry. It illustrates how AGC Charities
and the Education and Research Foundation have the ability to change lives.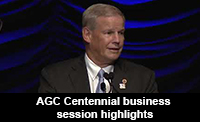 AGC Centennial Business Session highlights
AGC of America 2018 President Eddie Stewart and CEO Stephen Sandherr explain the important work AGC is doing.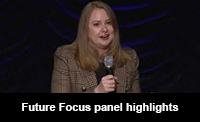 Future Focus panel highlights
A panel of experts explains what technology and trends are changing the construction industry.